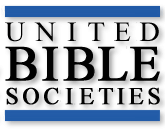 The Old Testament
Genesis
Exodus
Leviticus
Numbers
Deuteronomy
Joshua
Judges
Ruth
1 Samuel
2 Samuel
1 Kings
2 Kings
1 Chronicles
2 Chronicles
Ezra
Nehemiah
Esther
Job
Psalms
Proverbs
Ecclesiastes
Song of Solomon
Isaiah
Jeremiah
Lamentations
Ezekiel
Daniel
Hosea
Joel
Amos
Obadiah
Jonah
Micah
Nahum
Habakkuk
Zephaniah
Haggai
Zechariah
Malachi
The New Testament
Matthew
Mark
Luke
John
The Acts
Romans
1 Corinthians
2 Corinthians
Galatians
Ephesians
Philippians
Colossians
1 Thessalonians
2 Thessalonians
1 Timothy
2 Timothy
Titus
Philemon
Hebrews
James
1 Peter
2 Peter
1 John
2 John
3 John
Jude
Revelation
Apocrypha
1 Esdras
2 Esdras
Tobit
Judith
The Rest of Esther
Wisdom
Sirach (Ecclesiasticus)
Baruch
Song of the Three
Susanna
Bel and the Dragon
Prayer of Manasses
1 Maccabees
2 Maccabees


The Acts 1:4,8
4 And, being assembled together with them, commanded them that they should not depart from Jerusalem, but wait for the promise of the Father, which, saith he, ye have heard of me.

being...: or, eating together
8 But ye shall receive power, after that the Holy Ghost is come upon you: and ye shall be witnesses unto me both in Jerusalem, and in all Judaea, and in Samaria, and unto the uttermost part of the earth.

power...: or, the power of the Holy Ghost coming upon you
---
The Acts 2:4
4 And they were all filled with the Holy Ghost, and began to speak with other tongues, as the Spirit gave them utterance.
---
The Acts 8:12-17
12 But when they believed Philip preaching the things concerning the kingdom of God, and the name of Jesus Christ, they were baptized, both men and women. 13 Then Simon himself believed also: and when he was baptized, he continued with Philip, and wondered, beholding the miracles and signs which were done.

miracles...: Gr. signs and great miracles
14 Now when the apostles which were at Jerusalem heard that Samaria had received the word of God, they sent unto them Peter and John: 15 Who, when they were come down, prayed for them, that they might receive the Holy Ghost: 16 (For as yet he was fallen upon none of them: only they were baptized in the name of the Lord Jesus.) 17 Then laid they their hands on them, and they received the Holy Ghost.
---
The Acts 10:44-46
44 While Peter yet spake these words, the Holy Ghost fell on all them which heard the word. 45 And they of the circumcision which believed were astonished, as many as came with Peter, because that on the Gentiles also was poured out the gift of the Holy Ghost. 46 For they heard them speak with tongues, and magnify God. Then answered Peter,
---
The Acts 11:14-16
14 Who shall tell thee words, whereby thou and all thy house shall be saved. 15 And as I began to speak, the Holy Ghost fell on them, as on us at the beginning. 16 Then remembered I the word of the Lord, how that he said, John indeed baptized with water; but ye shall be baptized with the Holy Ghost.
---
The Acts 15:7-9
7 And when there had been much disputing, Peter rose up, and said unto them, Men and brethren, ye know how that a good while ago God made choice among us, that the Gentiles by my mouth should hear the word of the gospel, and believe. 8 And God, which knoweth the hearts, bare them witness, giving them the Holy Ghost, even as he did unto us; 9 And put no difference between us and them, purifying their hearts by faith.
---